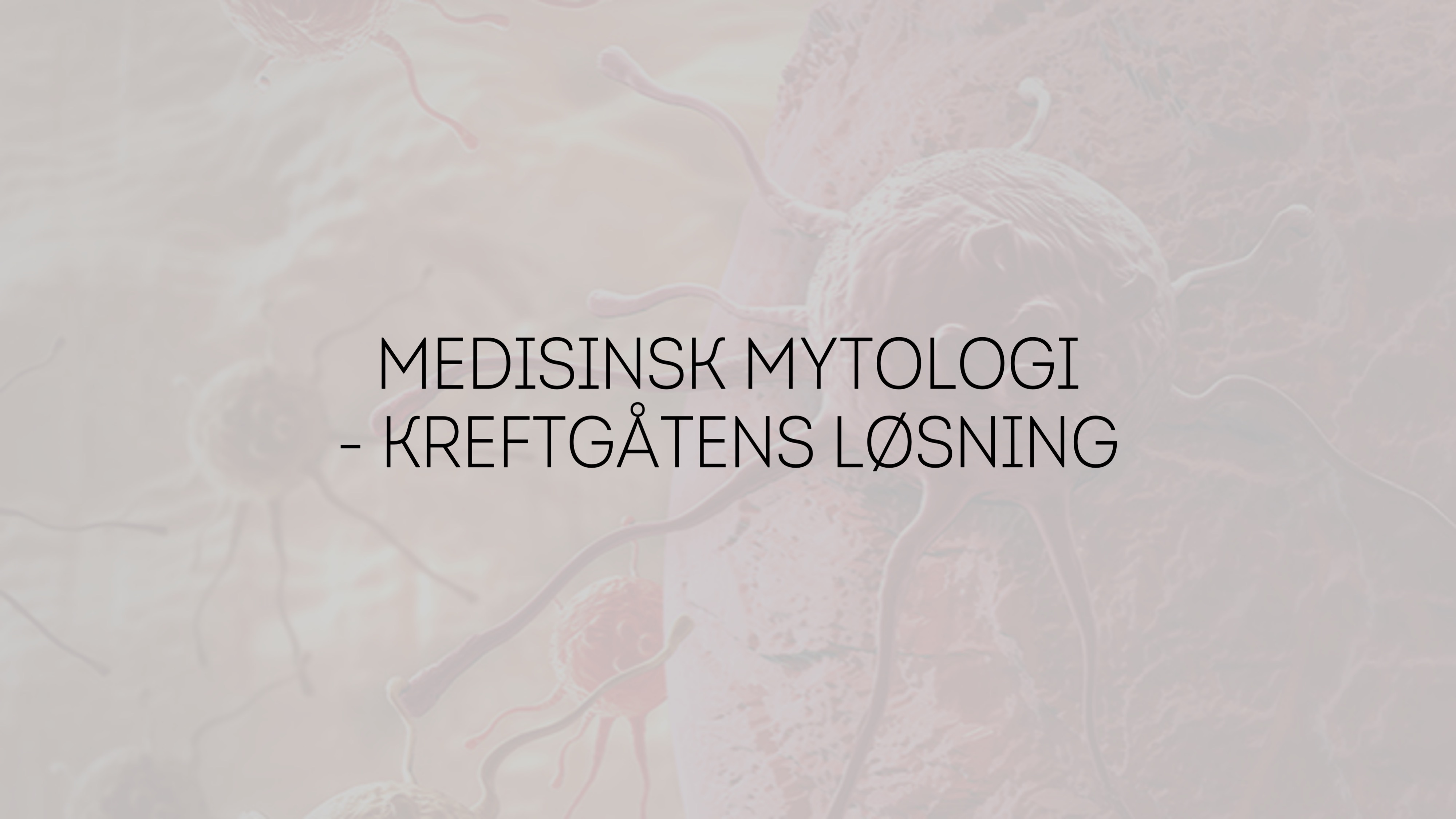 Få sykdommer er mer skremmende enn kreft. Til tross for at fremskrittene tilsynelatende står i kø er kreft en sykdom som fremdeles rammer mange og fører til stor lidelse og død. Både kreftforskning og kreftbehandling er omgitt av mystikk. Finnes det en «kreftgåte» som kan løses en gang for alle? Jarle Breivik, som er professor ved avdeling for medisinsk atferdsvitenskap ved Universitetet i Oslo, har tidligere provosert ledende kreftforskere med en artikkel med tittelen «We Won't Cure Cancer» i The New York Times. På dette møtet vil Breivik diskutere hvordan ulike syn på «kreftgåten» påvirker hvilken hjelp vi tilbys når vi blir syke – og til hvilken pris. Møte ledes av Caroline Engen.
Velkommen til Litteraturhuset Olav H Hauge-rommet 04.03.2020 klokken 19.00 til 21.00
«We Won't Cure Cancer» by Jarle Breivik
New York Times, May 27, 2016
Oslo — EVER since Neil Armstrong walked on the moon, American politicians have promised "moonshots" — huge programs, stocked with technology and experts, to solve presumably intractable problems. A common target is cancer: Earlier this year President Obama announced the National Cancer Moonshot Initiative, a $1 billion program led by Vice President Joseph R. Biden Jr.
But cancer isn't space travel. The growing cancer epidemic is not a problem that medical science is about to solve. In fact, it is a problem we are about to make worse. The better we get at keeping people alive, the older they will get, and the more cancer there will be in the population. How we deal with this paradox will shape the future of society, and our leaders need to understand why.
Mr. Obama isn't the first president to promise a cancer moonshot. In 1971 Richard M. Nixon made a very similar appeal to conquer the disease with "the same kind of concentrated effort that split the atom and took man to the moon." Since then, the war on cancer has been fought on every front and with every means imaginable. Over 40 years the National Cancer Institute alone has spent more than $90 billion on research and treatment.
And for all that, more people are getting cancer, living with cancer and dying from cancer than ever before. Does that mean that modern medicine has failed — or that we haven't done enough?
On the contrary, more than a million people have been saved by recent improvements in cancer therapy. General life expectancy has increased, much of it because of better health care, and the United Nations expects the number of people older than 60 to double by 2050. We're a lot better at fighting cancer. We just can't cure it.
The failure to cure cancer is often explained by the complexity of the problem: There are so many different types of cancer, so many different genes and biochemical mechanisms, and every patient is different. That is all true. But the main reason for our shortcoming is much simpler: Cancer is closely linked to the very process of aging. In fact, cancer and aging are two sides of the same coin. The risk of getting cancer increases significantly with age, especially after the age of 50. Accordingly, the longer we live, the more cancer there will be, and regardless of medical advances, we can be very sure that the burden of cancer will increase, not diminish, for decades to come.
But what about people who overcome cancer — don't they prove it is curable? It's not that easy. Even if they are cured, they live on with an increased risk of getting cancer again. First, cancer cells may still be hiding in their body. And chances are these people have some kind of genetic or environmental predisposition for cancer. The chemo and radiation therapy that saved them may promote cancer later in life. And most important, all their cells are getting older and more prone to going astray. Every time we cure a person of cancer, we produce a person with an increased probability of getting cancer again. It is the Catch-22 of oncology.
If this is such a basic fact, why are we still talking about moonshots? In part it's because there are, indeed, gains to be made. The current optimism stems from recent breakthroughs in the field of immunotherapy. This ability to direct immune cells to seek out and eliminate cancer cells is an astonishing scientific accomplishment and a "moon landing" in its own right. It may take us a long way toward curing everybody who gets cancer at a young age.
But not even the ingenuity of immunotherapy will cure cancer for everyone, forever. All of our cells, including those that make up the immune system, are subject to aging. We are essentially temporary cell colonies evolved to relay life to the next generation, and as long as we are human, there will always be another cancer.
The community of cancer researchers includes innumerable organizations, institutions and companies, all of them deeply invested in finding a cure. The researchers know the science and its limitations, but there is no prize for playing down expectations. The different actors are outbidding one another for attention and funding, and for more than half a century the public has been told that the cure is just around the corner.
Confronted with these forces, there is little incentive for our democratically elected leaders to question the goal of the ultimate cure. Yet, they should be aware of the rhetorical spin that drives the cancer enterprise and how it obstructs a clear understanding of the issue.
They should also be mindful that although cancer research is producing astonishing science, many more lives can be saved by doing the boring stuff, like getting people to stop smoking, eat healthfully, exercise and put on sunscreen. And they need to prepare policies that deal with a future where more, not fewer, people have cancer. It's not as inspiring a task as promising the moon, but it will do a lot more good.
Jarle Breivik is a professor of medicine at the Institute of Basic Medical Sciences at the University of Oslo.
Bildet adaptert fra: https://www.cancer.ca/en/research-horizons/a/f/2/researchers-uncover-how-pancreatic-cancer-forms-and-spreads/